Canberra City Band Inc.
Canberra City Band was established in 1925 and has a long standing history as the band of Canberra. We are Australia's longest continuous concert banding organisation. Our ensembles boast a sparkling reputation for quality and community, and have an outstanding history in competition and performance. 
Regardless of your level, we want to hear from you. We are always keen to take on new players, and make every effort to provide a friendly atmosphere. We play for a variety of community events throughout the year: if you can't come and play, have a listen!
The People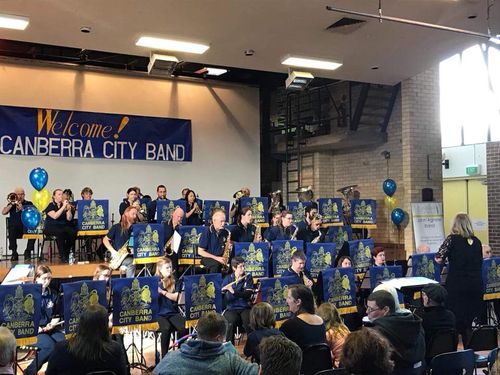 CCB is an inclusive organisation. We embrace people of all ages, outlooks, and from all walks of life. Our membership is diverse, representing the best the ACT has to offer, united by the desire to make music. If you have an interest in making music in a supportive, community setting be sure to drop us a line! 
The Band is staffed entirely by volunteers. Our artistic staff are amazing
Community
CCB is dedicated to our community. We give back at every opportunity - performing regularly for charity and community events and offering free public concerts. We also invest in the development of the arts landscape.
Our Vision
Canberra City Band Inc aims to serve the Canberra community by promoting the pursuit of excellence in musical performance. We strive to continue to be an integral part of the musical landscape of the Canberra region and support the future of community music.
Due to the range of ensembles offered by CCB Inc, we are able to cater for those musicians wanting to pursue the highest standards of performance to those just wanting to come along and have a go!